Service-Hotline: 

+49 (0)

8084-12

15
Service from the beginning ...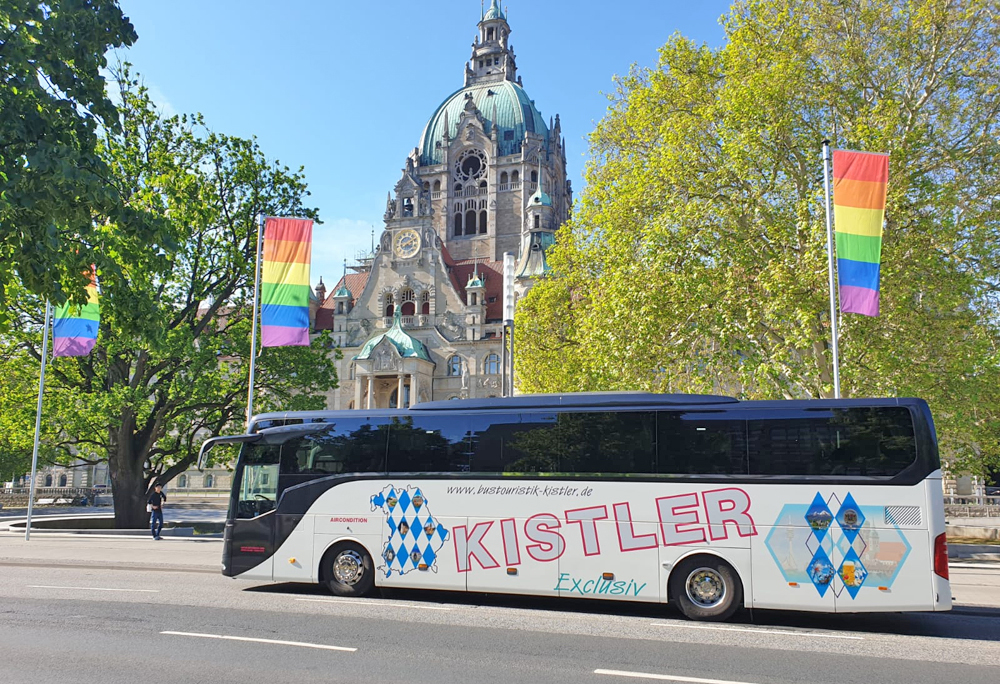 Kistler Bustouristik GmbH wants to offer its customers more than simple transportation from A to B. That is why we collected five points that guide us in our actions.
---
... PASSION
Travel and buses are our passion. We are enthusiastic service providers and enjoy working with our customers. Chauffeuring passengers safely and comfortably has been a tradition for us since 1969. Since then, a lot has changed in terms of bus technology and requirements, but our motvation for our work is of course remaining.
---
... QUALITY
The quality of our service is very important to us. This is not only visible on our vehicles, but also on our drivers. Many of our drivers are long-term employees who stand behind their work and our company. Only with the help of our employees we are able to offer our customers consistently high quality. We don't want to be the cheapest provider, but rather the one with the most competitive overall package of quality and price.
---
... SERVICE
Even before the trip, we want to be your loyal contact for any questions. Our goal is to send you a tailor-made and competitive offer within 24 hours. If there should be problems during a trip, we are reachable at any time on our emergency number and likely to respond. Your bus rental should be a relaxing experience - without any stress or nasty surprises.
---
... FLEXIBILITY
Do you spontaneously need a bus for a company event? Your flight is delayed for several hours and the pick-up time at the airport has to be shifted accordingly? No problem for us. In recent years we have made a name for ourselves as a flexible and fast-acting company. Nowadays one of the tasks of a service provider is to be able to react flexibly to all kinds of requirements. We don't leave you out in the rain, we help wherever possible!
---
... PERSONAL CONTACT
For us, the customer is not a just a number, but a personal contact. We are a regional family company with long-standing regular customers. The bosses are still at the wheel of the buses and know their guests personally. We want to keep that and always be there for you. Some of our customers and business partners have even become friends, which we really appreciate.
---
You are also welcome to make a inquiry and get a non-binding and free request!
Your bus company Munich:
Kistler Bustouristik GmbH | Kalling 8a | D-84405 Dorfen
phone +49 (0) 8084-1215 | fax +49 (0) 8084-8981
! NEW in the fleet !  17-seater Coach
You are also welcome to make a inquiry and get a non-binding and free offer!
Your bus company
Munich:
Kistler Bustouristik GmbH
Kalling 8a
D-84405 Dorfen
phone +49 (0) 8084-1215
fax +49 (0) 8084-8981
! NEW in the fleet !
17-seater Coach